The latest ranking of European fastest-growing companies by Financial Times showed Babylon Cloud in 61st place with an absolute growth rate of 2,036.5% and compound annual growth rate (CAGR) of 177.5%.
The ranking provided by FT/Statista includes the companies that showed the annual revenue growth rate between 2018 and 2021.
These years were challenging for many businesses due to global turmoil, the pandemic, and the ongoing war in Ukraine. Nonetheless, some e-commerce and technology companies experienced a significant boost in sales.
Babylon Cloud has been fortunate to be among these companies. Our team grew from 7 to 32 people in 2021, and we continue to grow towards 50 employees this year. Our core service, Cloud backup, reached over 70.000 users and 70Pb of managed data.
We also launched a new video streaming product: Babylon Stream
Babylon Cloud closed the three years of revenue growth that brought us among the first companies in La Repubblica Champions of growth and Leader of growth Sole 24 Ore ranking.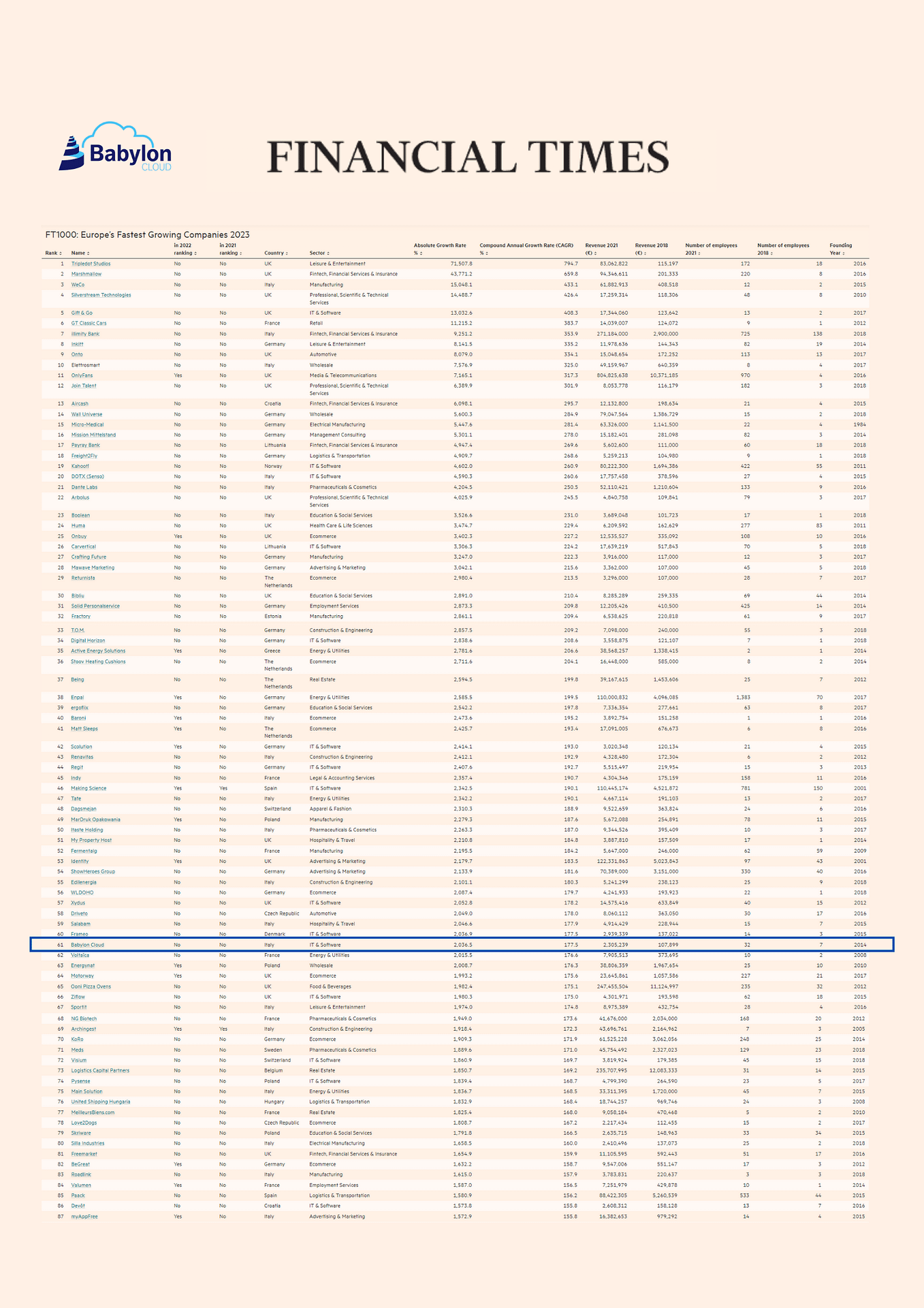 Babylon Cloud was founded as an innovative startup in the cloud storage sector in 2014. We positioned the first full-stack infrastructure, thus starting a rapid climb that snowballed to over 70,000 users served and over 70Pb of managed data in 2017. Today, Babylon Cloud\'s solutions result from cutting-edge in-house technology based on a 100% green cloud.
Discover more at the Financial Times