Babylon Cloud is among the founders of the Consorzio Italia Cloud (Consortium for Italian Cloud), along with the most important Italian companies in the field of Cloud Computing – Sourcesense, Seeweb, Netalia, Infordata, Etna Hitech. Alessandro De Losa, CEO and founder of Babylon Cloud has been appointed Advisor of the Consorzio Italia Cloud.
The establishment of the Consortium takes place in a historical moment in which Italy is preparing for an economic relaunch. Its main objective is enhancing the skills, infrastructure and the Italian operators, both public and private, already present and working on the territory, with an aim to develop the best national offer and skills in order to support an effective process of digital transformation and cloud adoption in both private and public sector. Moreover, intends to protect the National system and comply with the provisions of the National Recovery and Resilience Plan (PNRR).
Rome, 6 August 2021 – Babylon Cloud è tra i fondatori del Consorzio Italia Cloud, insieme alle più importanti realtà Italiane nell'ambito di Cloud Computing – Sourcesense, Seeweb, Netalia, Infordata, Etna Hitech. Alessandro De Losa, CEO e fondatore di Babylon Cloud è stato nominato Consigliere del Consorzio Italia Cloud.
La costituzione del Consorzio avviene in un momento storico in cui l\'Italia si prepara ad un rilancio economico, con l'obiettivo principale di valorizzare le competenze, le infrastrutture e gli operatori italiani, pubblici e privati, già presenti e operativi sul territorio per sviluppare al meglio offerta e competenze nazionali al fine di supportare un efficace processo di trasformazione digitale e di adozione del cloud sia nelle realtà private, che pubbliche, a tutela del Sistema Paese e in linea con quanto previsto dal Piano Nazionale di Ripresa e Resilienza (PNRR).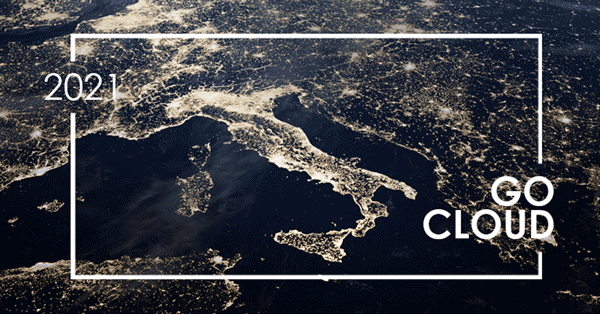 With the strong conviction that Italy has operators capable of responding in a timely manner to the mission and requirements identified by the Government, the Consortium promotes an innovative and open model that supports Public Administration on its path to digitalization, through a multicloud approach, thus avoiding the technological lock-in of global hyperscalers, in a framework of secure and resilient use of national technologies and skills from industry and research. Also, it ensures digital sovereignty, as indicated by the Ministry: the new National Strategic Hub (PSN) will deal with the "migration of data and services of administrations without alterations, also enabling private cloud services, hybrid cloud in IaaS and PaaS mode, as well as exploiting scalable technologies"while"complying with European provisions on data localization and processing, to ensure suitable solutions that will solve any legal problems posed by the extra-territorial application of the legislation of non-EU countries".
In line with the core values of protecting citizens' freedom and the economic independence of our country, on August 5th, 2021 Consorzio Italia Cloud formally expressed its interest for the creation and management, in public-private partnership, of the National Strategic Hub (PSN), within the scope of the National Recovery and Resilience Plan (PNRR), to the Ministry of Innovation and Digital Transition (MITD).
Taking in consideration PNRR quality requirements, the Consortium has, through its members, all qualifications, resources, infrastructure, certifications, and expertise necessary for the PSN to achieve the Government's goals.
Born as a natural partnership between only Italian companies sharing the same values and the same approach to the market for years, and not on the basis of strategic alliances, Consorzio Italia Cloud remains open to all companies in the sector that intend to contribute to this model of values.